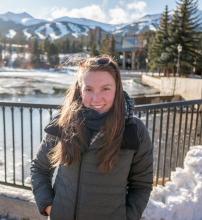 "So many things are possible just as long as you don't know they're impossible" - Norton Juster (author of the Phantom Tollbooth)
- After school I am a skating coach, and I like to spend free time hiking, doing arts and crafts, and exploring with my husband and our dog!
- I have a BA in Political Science from Northeastern University, and a Masters in Secondary Social Studies from the University of New Hampshire.
- I love supporting and learning from students as they work to reach their goals!